When you install GPS tracking units into your vehicle fleet, you are no longer in the dark on where your crew is located, which saves you both time and money, a savings that you can then pass onto your valuable customers. One of the industries where this is especially important is the towing industry, where any amount of time is a long time when you're a stranded motorist.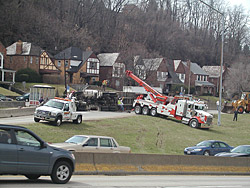 Thankfully that's not a problem for McGann and Chester Towing in Pittsburgh, Pennsylvania, which does everything from roadside services to accident recovery.
Mike King says after 33 years of being in business, the benefits he's seen after having GPS Commander units installed in his fleet are considerable. There's "absolutely a big difference," said King. "Being able to know exactly where your fleet is at all times, being able to utilize the vehicle that's closest to the call," he says, "It definitely allows us to be able to pinpoint a customer with a need and a truck with the ability."
King says having GPS installed on their trucks has improved communications for everyone. "We can offer a customer an ETA or update without having to bother the driver," says King, who also noted that having the GPS has been a great selling point for customers. "A lot of the customers are very impressed with the fact that they can get an up to the minute update," said King.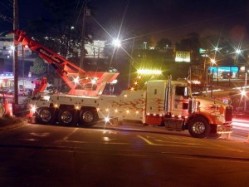 Recently, having GPS Commander even helped the company defend itself in a situation where they were facing allegations that one of their trucks was involved in a hit and run accident. Thankfully, the truck had a GPS tracking device installed. "We were able to go back through every vehicle and see that none of our vehicles were even near that area," King said, which saved them from a potentially serious legal battle.
In addition to saving time,communication, and legal troubles, the GPS units have also saved the company in fuel costs. "We've found it to be very, very helpful," says King.
Click here to see more of the benefits of outfitting your towing fleet with GPS .